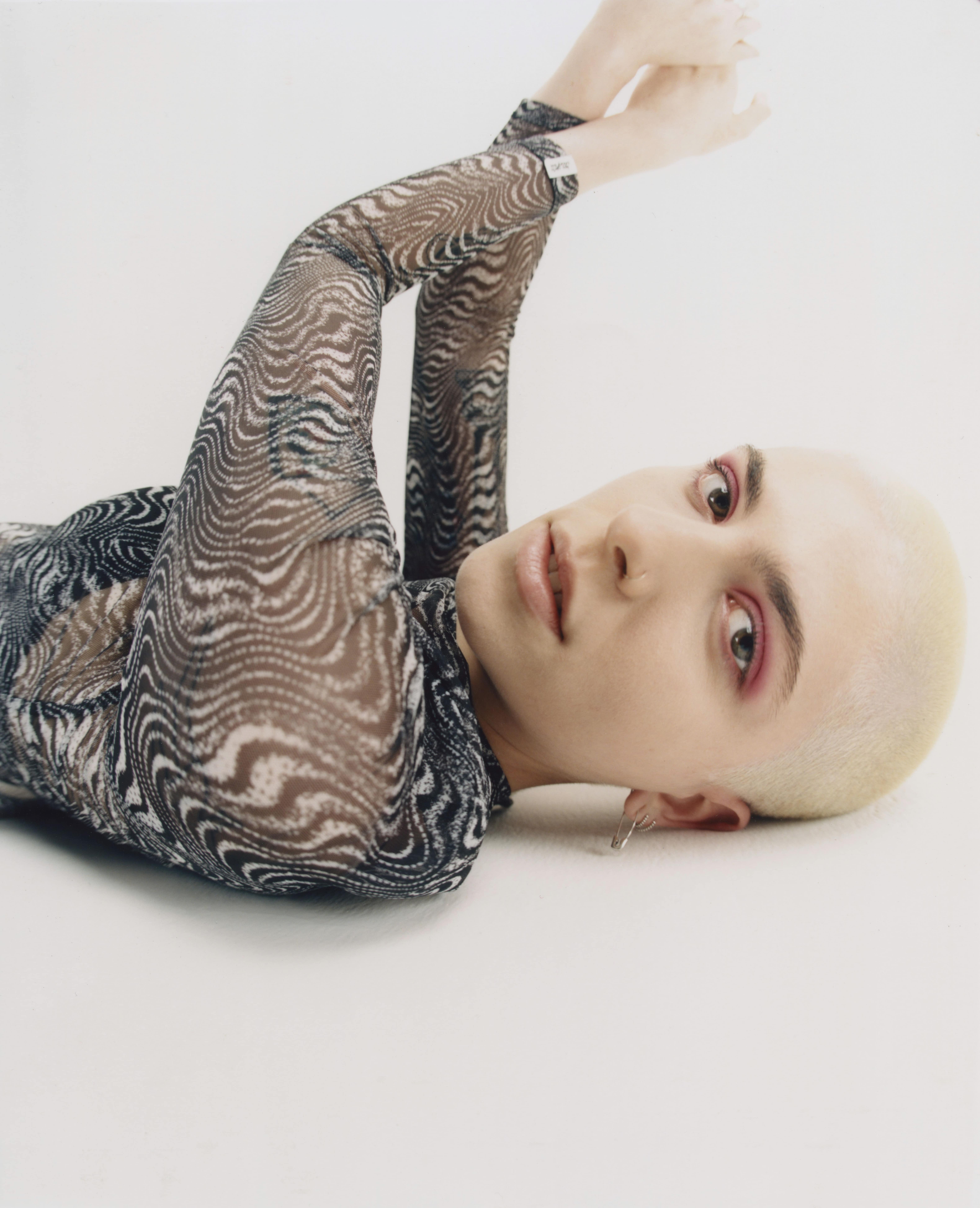 Age: 22
IG: @ellie.ha
Where are you from? Edinburgh.
Tell us about you. I'm a sculptor and performance artist. My practice centres around identity politics and existing in a queer body, my own body being one of my favourite tools to work with. My work comes from a deeply personal place, so using my body as a means of communication makes sense for me. I'm drawn to the grotesque and uncomfortable which combined with a sense of humour creates a fun and interesting dynamic. In my opinion, anyway! I perform a lot with chewing gum and saliva because it has a really visceral 'grossness' to it. I use this to create these exaggerated made up faces, sitting somewhere between a drag queen and a clown. I feel like that is the core sentiment behind my work, something that gets under your skin while also appealing to your sense of humour.
Being an individual means a lot to me because… I like to feel like I'm the only me.
Favourite word? Lankey.
Identity to me means… Belonging on my own terms and without expectations from others, which is how I've found a home in the queer community. As I live and experience more about myself I find that the less 'boxes' I can be put in the more I can comfortably exist as me.
My identity is important to me because… Being non-binary allows me to feel free of social context surrounding gender.
People sometimes say I am… Loud.
But they don't know I am actually… Anxious.
My best personality trait is… I like to look after people.
I express my identity through… The way that I dress and present myself, especially regarding my gender expression. I love playing with elements of traditional masculinity and femininity within my appearance in a way that takes away the power to put me in either category.
Being conscious of your identity means… Whatever it means for you, there is no right or wrong way. For some people their identity is super complex and present in their lives whereas to others it's just not that important. We're slowly getting to a point societally where questioning your identity is a more normalised thing. Perhaps as we open that out, more people will start to engage with the idea that things are not always as they seem…
I feel most confident when… I'm wearing my fave clothes and I'm with my fave people.
My confidence comes from… Being entirely myself without compromise.
The best piece of advice about body confidence i've had is… Nobody cares about your body as much as their own.
A moment when I felt most confident… Walking for my first fashion week.
Things I do to make myself feel confident… Dress up and karaoke.
I consciously nurture my identity by… Surrounding myself with the right people. There's nothing more affirming than being seen.
I overcome challenges to my identity through… Being able to find a name for the feelings I was experiencing. Coming to terms with those feelings, and allowing myself to trust my gut. Talking to trusted people and taking time to rationalise it within myself was the best thing for me.
To help people be who they are, we need to… Change the societal perception of identity.
If I could tell my younger self one thing it would be… You're not necessarily who they tell you you are.