Sheerah Ravindren from our SS21 campaign talks to us about identity, confidence, and being yourself.
Age: 25
IG: @sheerahr
Where are you from? Out of this world.
Tell us about you. I'm many things. A creative with a moral obligation. A lot of what I do on my platform is centred around my experiences and view of the world as a dark skinned, gender fluid Tamil Wmn and general celebration of my existence hoping that by being authentically me that inspires others to want to be themselves. It's also important for me to use the platform to bring attention and open conversation on issues that affect marginalised people, as well as amplifying the voices of marginalised people. Some of the main issues I cover revolve around representation, identity, visibility, body image (colourism) and making sure that when discussing issues like this that I keep intersectionality in mind.
Favourite word? Wild.
Being an individual means a lot to me because… There are too many folks that live their lives according to societal standards and expectations and are miserable doing so, leading them to project that negativity into the world. Then there is me doing what I want, and happy AF!
My best personality trait is… I can make people feel at ease and included. I guess you could say I'm approachable.
Identity to me means… Something that is unique to every individual, complex, intersecting, and fluid.
I express my identity through… Authenticity.
I consciously nurture my identity by… Taking up space and using that space and platform unapologetically and authentically to be visible, seen and heard. This is my way of preserving my identity, especially those aspects that are oppressed and under attack of erasure such as my identity as a Tamil. To preserve is to nurture.
I overcome challenges to my identity through… A lot of continuous unlearning, aka decolonising the white centric ideals that I was conditioned to believe. I stop consuming things that don't benefit me or the way I view myself. I create and be part of communities of people that embrace me, and vice versa.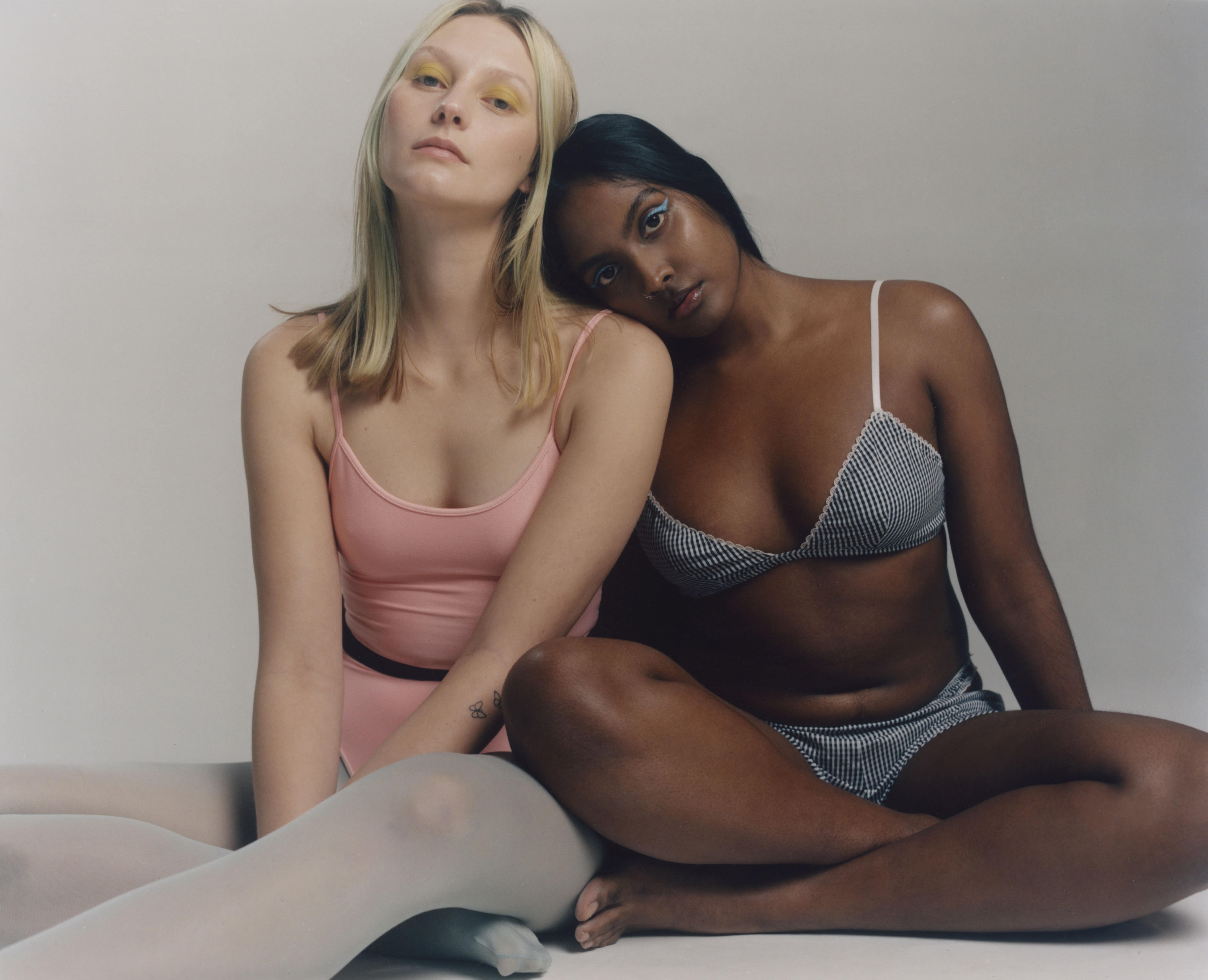 I feel most confident when… I'm naked.
My confidence comes from… Knowing that I'm that bitch!
The best advice about body confidence I've had is… There is no right way to be confident in your skin. Once you get to a level you're comfy with your body it is up to you how you choose to express that.
A moment when I felt most confident… Dancing on top of a table at a bar, and the whole place egging me on!
To help people be who they are, we need to… Everyone needs to check their privilege at the door, and I mean everyone because no one is free from it. People need to understand intersectionality and understand we are not simply 2D characters that are just one thing or another. We are far more complex than that. We should all check our internalised prejudice and question it, taking accountability when we make mistakes but also being able to have the space to grow and learn from those mistakes.
If I could tell my younger self one thing it would be… Keep doing you. Stay weird. Stay angry. Stay passionate, cus its all going to start coming together for you.