Bamboo is a wonder fabric – here's why…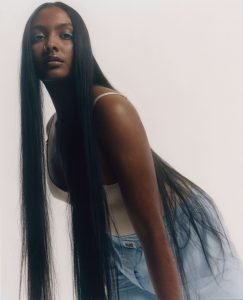 For our new SS21 collection, we've designed a luxe comfort range of underwear using sustainable FSC marked bamboo. Made from natural and non-toxic fibres, bamboo is fast becoming a favourite fabric of ours.
If you haven't come across bamboo fibres yet, here's a low down for you on why we're hooked:
soft
A new world of softness awaits. hypoallergenic Bamboo fabric is naturally
hypoallergenic
This means that no toxic irritants are present in the fabric, making it the fabric of choice for anyone with sensitive skin.
uv resistant
No other natural fibre has this superpower. It's an extra excuse for us to wear this cosy underwear for the beach.
eco-friendly
Our bamboo is certified as sustainable from FSC (Forest Stewardship Council, the international body for sustainable forestry). Bamboo is naturally sustainable thanks to its lightning speed renewing properties (it grows to full size in just three months). Growing bamboo is always done naturally, without pesticides and other nasty chemicals, ensuring the soil stays healthy.
crease proof
Bye, iron.
absorbent
Bamboo is 40% more absorbent than even the finest organic cotton, offering ventilation and long-term freshness. Making it ideal for clothing that fits close to the body.