A closer look at our most loved right now. A fluffy party starting three-piece for AW21.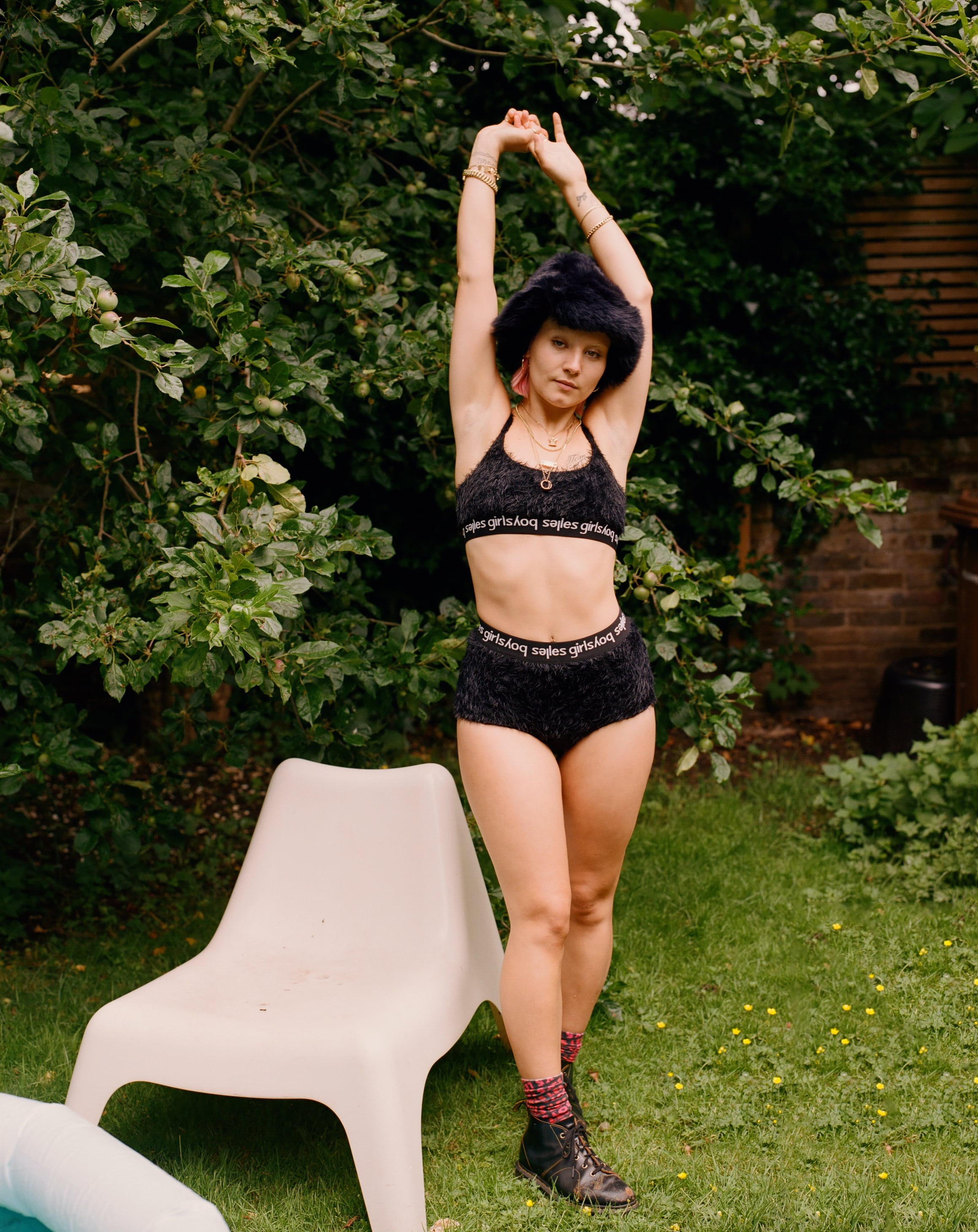 What is it? Special edition, black fluffy fabric available as a three-piece to wear together or style up separately. Including a long-sleeved cropped jumper with les girls les boys branded band, high-waisted hot pants, and crop top. Soft on the outside as well as on the inside.
What's to love? You don't have to be uncomfortable to indulge in a bit of drama. A ready to go head-turning outfit, or unique separate pieces, to complete every festival, party, or statement look. Soft and fluffy in unexpected shapes, with an adventurous silhouette. Each piece is a wild, unique and ultimate show-stopper—no matter how you style them.
Where to wear it? Wear it "out out". At festivals and parties. Wear it to get cosy in. Wear it for pride. Wear it for the weekly shop. Wear it when you need a reminder of who you are. How to style it? Style it as a whole look for a big, one-off festival costume to remember. Match the crop top, or jumper, with jeans or other casual bottoms for a weekend brunch look. Match it with mesh hazy daisy pieces for a dramatic look. Or even a leather skirt or trousers for a true clash of textures.