A closer look at our most loved garment right now. Wear it anywhere single-jersey that's comfy, cool, effortless, and totally your call.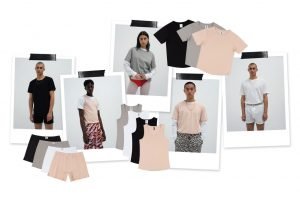 What is it? Essential in any wardrobe, the single jersey range includes t-shirts, sleeveless tank tops, and various boxer and trunk styles, made from 100% soft jersey cotton. They're designed to be shareable and easy to coordinate.
What's to love? The softness and the stretchiness of the fabric itself. Finding a good, durable jersey isn't easy. You often find once you've stretched it out, it won't spring back into shape. We've carefully selected a strong, stretchy, luxurious jersey that's warm and breathable at the same time. It's a perfect summer cover up or winter under-garment.
Where to wear it? The best thing about single jersey is it really can be worn anywhere. It's casual, but luxurious. It can be dressed up or down depending on your destination. Meaning it's totally your call. Wear it for a chill day in the park, or throw a t-shirt over your bikini or trunks when you need a break from sunbathing. Wear it for bed as a pair of boxers and vest, making a comfy pyjama set.
How to style it? Layer single jersey pieces, exposing the waistband of the boxer or wear a t-shirt under a vest for an 'inside out' look.